How did you two meet, and how long did you two date?
Brooke: "Jonathan and I actually met through my maid of honor, Amy Masingill. Amy is my best friend from high school and after graduation we ended up at two different schools– I went to Alabama and she went to Auburn. I spent a lot of time visiting Amy in Auburn during college. The summer after my freshman year, our paths crossed with Jonathan's, and he and I have been together ever since!"
How and when did Jonathan propose?
Brooke: "Jonathan proposed on March 15, 2015. I was living in Atlanta and he was living in Birmingham at the time. We had both come to Montgomery for the weekend. I had an engagement party and he wanted to hunt on his family's land. I had told him I'd go for a walk with him after he went turkey hunting that morning which is something we did often in Montgomery on their land. During our walk, he pulled me aside in front of his family's 19th century homestead and had a pedestal set up with his hunting cameras surrounding it to get pictures of the proposal! I was still clueless until he actually got on one knee and I saw the ring! He also had brunch set up with my entire family afterwards. It was the best surprise of my life!"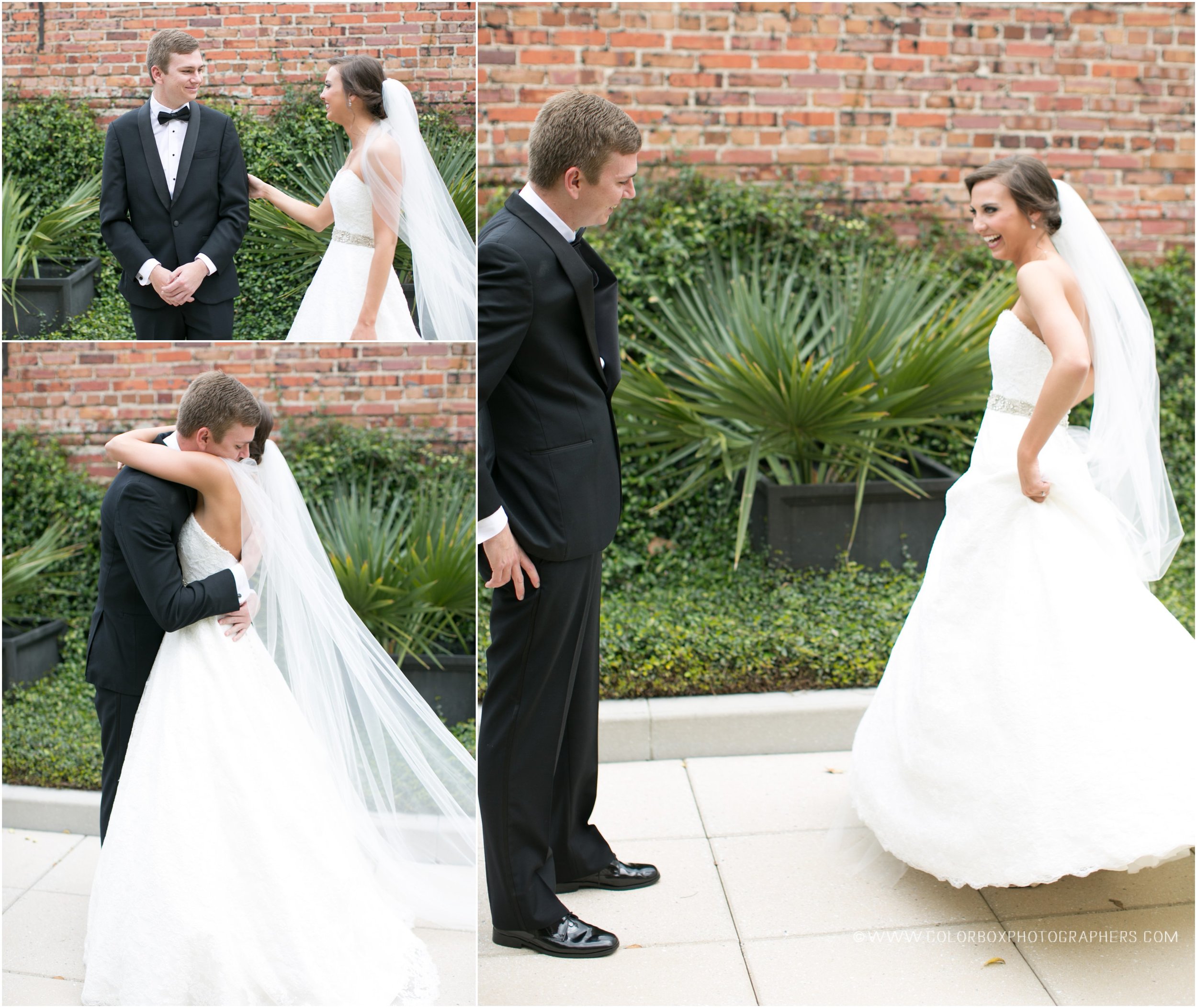 Brooke– what's one of the things you admire most about Jonathan?
Brooke: "Only choosing one thing I admire about Jonathan is difficult for me. Jonathan is thoughtful, loving, and makes me laugh every single day. One of my favorite things about Jonathan, though, is that he is a strong leader. He leads in everything he does, sometimes without even realizing it, and I love and appreciate how he has already started to lead our little family!"
Jonathan– what's one of the things you admire most about Brooke?
Jonathan: "My favorite thing about Brooke is how strong of a Christian Woman she is. She is constantly pushing me to become better, closer, and stronger to God and the importance cannot be measured in our relationship. She is definitely a Godly Woman and I love and adore that about her."
What was each yall's favorite part of the big day?
Brooke: "My favorite part of our wedding day was seeing Jonathan for the first time. There had been so much anticipation leading up to that moment and I was so excited for him to see my dress and talk to him about his gift! I also can't go without mentioning how much I LOVED having all of our friends and families in the same place at the same time and seeing them all enjoying themselves! It's rare to have so many loved ones in the same room all at once and it meant so much to us to have everyone there to help celebrate and support us!"
Jonathan: "My favorite part was obviously seeing Brooke for the first time. There had been so much build up for the past one year and four days that it was absolutely surreal to see my wife for the first time. She looked absolutely stunning and was just so unbelievably happy. It was a special moment for me that I will never forget."
What's next for you two?
Brooke: "Jonathan and I had dated for about four and a half years and all but five months of that was long distance. So we just recently bought a house and we are mostly just excited to get settled in the same city as a married couple!"
Vendors:
Ceremony Venue: Frazer United Methodist Church
Reception Venue: Alley Station Ballroom
Flowers: Melissa Kendall
Catering: White Wings Catering
Cakes: Vickie Kyser
Dress: The White Room
Hair and Makeup: Taylor Skipper – Olivia Salon
Band: Powerhouse
Lighting: Special Events Lighting
Videographer: Craig Kiker